Maria de Jesus Cabral
University of Minho
Maria de Jesus Cabral is Professor of French Literature (19th-20th century) and affiliated member of the CEHUM at the University of Minho, Portugal. She is the author of Mallarmé hors frontières, the result of her doctoral thesis (2005). Her work focuses on Symbolist poetics, starting from Mallarmé, from a cross-border perspective (Belgian, Swiss and Portuguese literature), with a particular interest in the relationship between theatre and literary reading. She has also devoted several works to the literary production of Saint-Exupéry, about whom she wrote a first thesis titled Saint-Exupéry: itinéraires fictionnels (1997).
Since 2012, her research and teaching have also involved a dialogue between literature and medicine. She is particularly interested in the possible application of theatre and literary reading in medical education and as a laboratory for ethical issues. She is a member of the Ethics Committee for Research in Life and Health Sciences at UMinho.
Committed to multilingualism and scientific francophony, she co-created in 2003 the APEF (Association Portugaise d'Études Françaises) of which she is currently Honorary President, and the journal Carnets, an electronic journal of French studies, in 2009, which she directed between 2015 and 2022. She is a founding member of the research group LEA! Lire en Europe Aujourd'hui (coord. Franc Schuerewegen), of which she is a member of the Board.
She is also a translator, in particular of critical works on literary thought and translation (Ricoeur, Kristeva, Grandmont, Heidmann, Trouvé)
Latest co-edited works: Poetics and practices of the Gift (2021), Touch: medical, artistic and literary prospections (2020), Doctors, carers, let's dare literature. A virtual laboratory for ethical reflection (2022), Lectures de la fatigue (2023).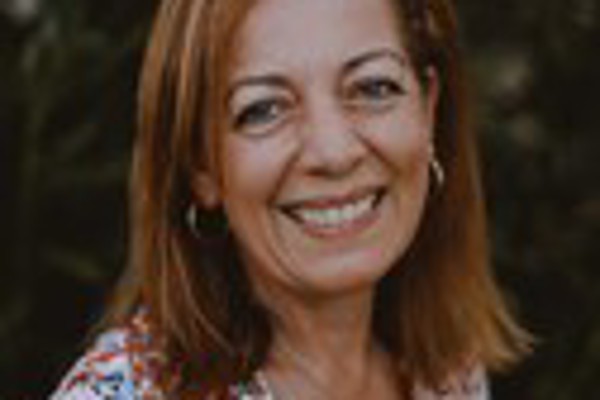 Begoña Regueiro Salgado
Faculty of Education and Teacher Training at the Complutense University of Madrid
Begoña Regueiro Salgado (https://www.ucm.es/dlaef/begona-regueiro-salgado; ORCID: https://orcid.org/0000-0003-1583-8693; Scopus. Researcher ID: 57197720312) is Professor of Children's Literature and Literary Education in the Faculty of Education and Teacher Training at the Complutense University of Madrid. Director of the UCM Research Group "ELLI (Educación Literaria y Literatura Infantil") and until 2017 member of the UCM Research Groups "La Otra Edad de Plata" and LEETHI ("Literaturas españolas y europeas del texto al hipermedia"). Author of more than seventy academic works focused on Spanish Romanticism, literature of the Silver Age ("la Edad de Plata"), poetics in the transition from the 20th and 21st centuries, didactics of literature, and children's literature. From 2013 to 2018, she was director of the UCM journal "Didáctica. Lengua y Literatura". From 2016 to 2019, she was coordinator of the Humanities section of the El Escorial Courses at the Complutense University of Madrid. She currently coordinates the departmental section of Didactics of Spanish Language and Literature at the Faculty of Education.
In the literary field, she is the author of the poetry collections Alma soñada (GEEPP, 2009), Diosas de barro (Devenir, 2012), Versos de piel (Lastura, 2016), Dos mil doce (Lastura, 2020) and Ser raíz (2022). He has also participated in thirteen national and international poetry anthologies. Between 2000 and 2015, she edited the literary creation magazine Otras Palabras and, in addition to Otras Palabras, she has published short stories and poems in creative magazines and academic journals specialising in literature. Between 2005-2014 she coordinated monthly literary recitals and literary gatherings in "Artépolis", "Café el Despertar", "La Marabunta" and "El gato verde". From 2005 to the present, she frequently participates in events and literary fairs. In 2010 she was the second 'Peers Visiting Writer' at the University of Liverpool, in the context of the E. Allison Peers Centenary, and, in 2019, she participated as a guest poet in I Seminar "Poems. Versando la música", organised by Centro Asociado a la UNED.